Motorsport
Although we are now not involved in the workshop side of the Motorsport industry. We take the oppurtunity to run our own Sierra Cosworth at veriuos events. We were invited to take part in the 2018/19 Bathurst Reunion held at Hampton Downs running the internatioal circuit, where we competed against a mix of 4, 6, and 8 cylinder cars from the earlier Bathurst period. This is the vehicle built from ground up by Lodge Auto Centre and fetures in our news page. The vehicle ran faultless for the entier event, some great battles were had with other compeitors.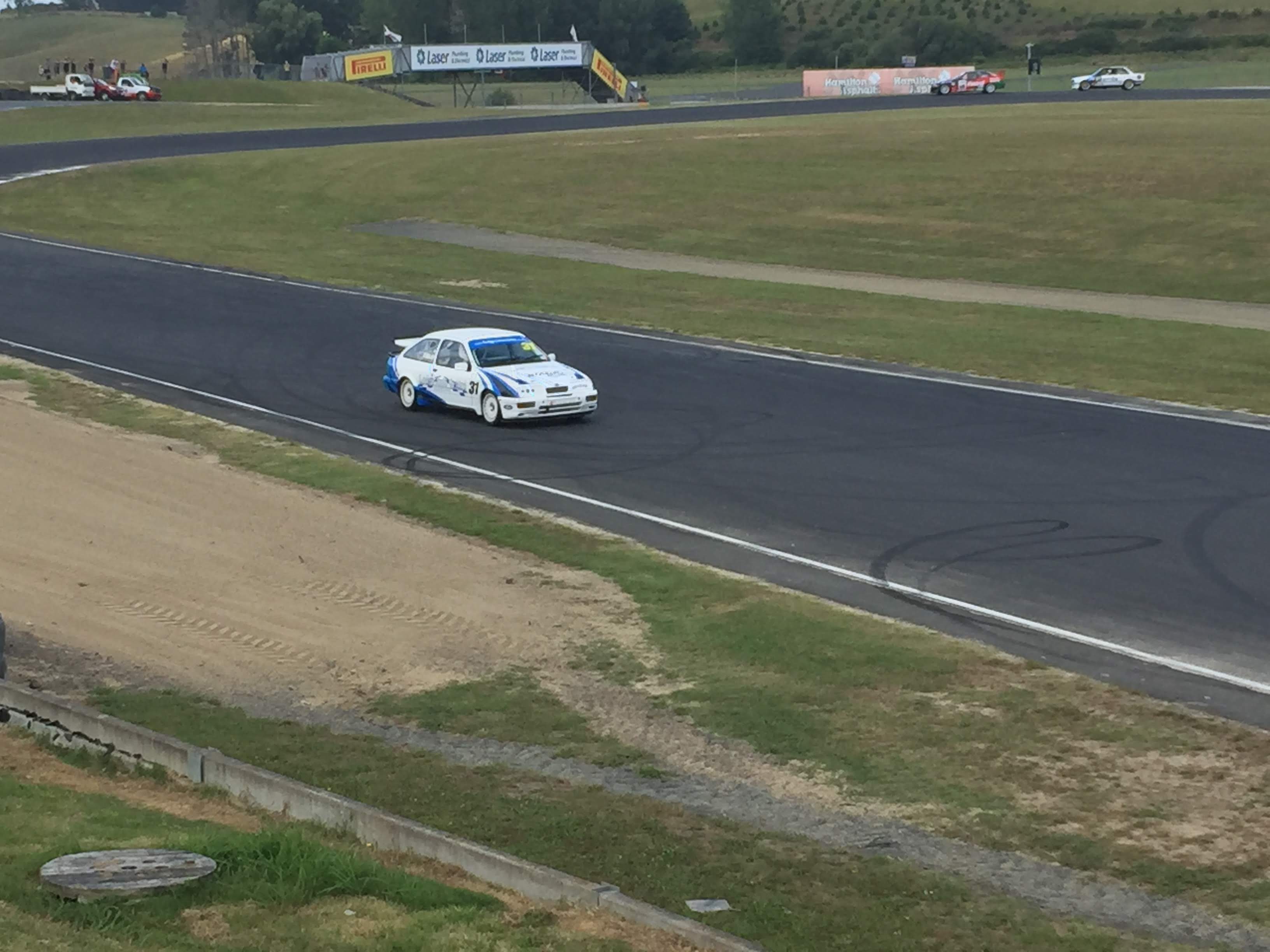 Lodge Auto Centre and motorsport go hand in hand, as well as running a successful workshop for your day to day road cars we are also known as one of New Zealands top race car workshops. In a sport such as motorsport your reputation is built on results and here at Lodge Auto Centre we have been involved in winning over ten Motorsport New Zealand championships, and multiple race wins in both sprint and endurance racing.
We have some of the most modern equipment here Lodge Auto Centre to meet any of your motorsport requirements from chassis building to engine tuning, our full range of Intercomp chassis measuring equipment guarantees the accuracy you require to become a race winner and our Miller welders and cutters make fabrication a breeze along with our in-house chassis Dyno we have you covered for all your motorsport needs.
Some of our most recent success has come in the NZV8 touring car class, prepairing the only car to win this championship THREE times. The three time championship winning Falcon was built and Maintained here at Lodge Auto Centre, aswell as the two KTN (Kiwi Team Nurbergring)Honda's, this team runs two identical Honda Type R Civics both built and maintained at Lodge Auto Centre and have had a 100% finish rate at the Nurburgring 24hour race in Germany and not only that they have won there class Five times. If you want this kind of success get in touch with one of our team at Lodge Auto Centre.